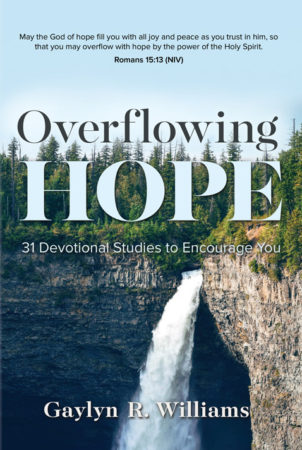 I'm giving away my newest book for my birthday!
Since I'm on the other side of the world, in Mozambique, for my birthday, I decided to give you all a gift. Today only I'm giving my newest book Overflowing Hope. It has thirty one devotional studies to encourage you. You can get it on Amazon kindle (you can read it on any smart phone, computer, ipad, etc.). Click here to learn more.
I'm having an amazing time in Mozambique. Thank you for praying. I pray you are blessed by my book.
Blessings on you,
Gaylyn Williams, author of Battlefield Strategies for Every Believer.
© 2016 Relationship Resources, Inc.