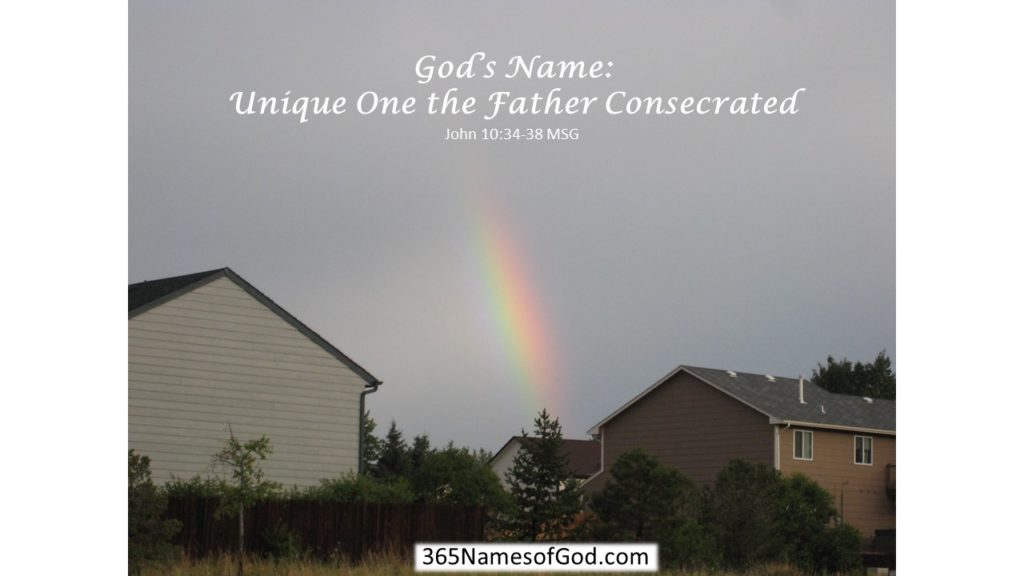 Name of God: Unique One the Father Consecrated
Jesus said, "I'm only quoting your inspired Scriptures, where God said, 'I tell you—you are gods.' If God called your ancestors 'gods'—and Scripture doesn't lie—why do you yell, 'Blasphemer! Blasphemer!' at the unique One the Father consecrated and sent into the world, just because I said, 'I am the Son of God'? If I don't do the things my Father does, well and good; don't believe me. But if I am doing them, put aside for a moment what you hear me say about myself and just take the evidence of the actions that are right before your eyes. Then perhaps things will come together for you, and you'll see that not only are we doing the same thing, we are the same—Father and Son. He is in me; I am in him."
John 10:34-38 MSG
2031 Names of God is available in both alphabetical order and scriptural order.
Do you long for to know God better? This simple, yet powerful book will help you
Experience the fullness of your awesome God through His names revealed in his Word
Come into God's presence in new and fresh ways
Discover comfort, strength and hope from understanding God's character
Expand your vision for God's power, majesty and greatness
Enjoy a growing passion for God through praise and worship
Transform your prayer life and strengthen your faith
This unique treasure has 2031 names of God directly from the Bible, along with Scripture references and over 400 Greek or Hebrew names. Uncover daily encouragement as you dig deeper into who God is and how He relates to you personally. You'll be forever changed as you get to know God in new ways.
Meditate on the name for this day. Ask the Lord to reveal what He wants you to see from it today.
Blessings on you as you get to know God,
Gaylyn Williams, author of The Surprising Joy of Exploring God's Heart: A Daily Adventure with 365 of His Names
© 2016 Relationship Resources, Inc.