Training and Workshops by Gaylyn Williams
For Churches, Missionaries, Ministries, Businesses and more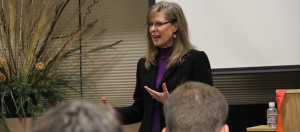 Relationship Resources provides training and workshops for people wanting to strengthen their relationships. Over the past 40 years, thousands of people worldwide have benefited from our teachings. Our trainings are biblically-based with practical steps to overcome challenges with all your relationships–with God, others and yourself.
Relationships Resources offers retreats, training and workshops, and seminars. We also offer leadership training for people to facilitate our workshops with their group. We work with many types of organizations, including churches, missions, ministries, and businesses.
Every training and workshop is tailored specifically to the needs of each group, creating a safe environment for people to share and grow. Most workshops incorporate the following:
Biblical teaching and practical applications
Group interactions
Self-assessments
Demonstrations of skills and practices
Time for reflection on what God reveals to you
Here are some of our training topics:
Learn more about specific classes and topics. For more information about these and other topics, please contact us to discuss how Relationship Resources can benefit you and your group.