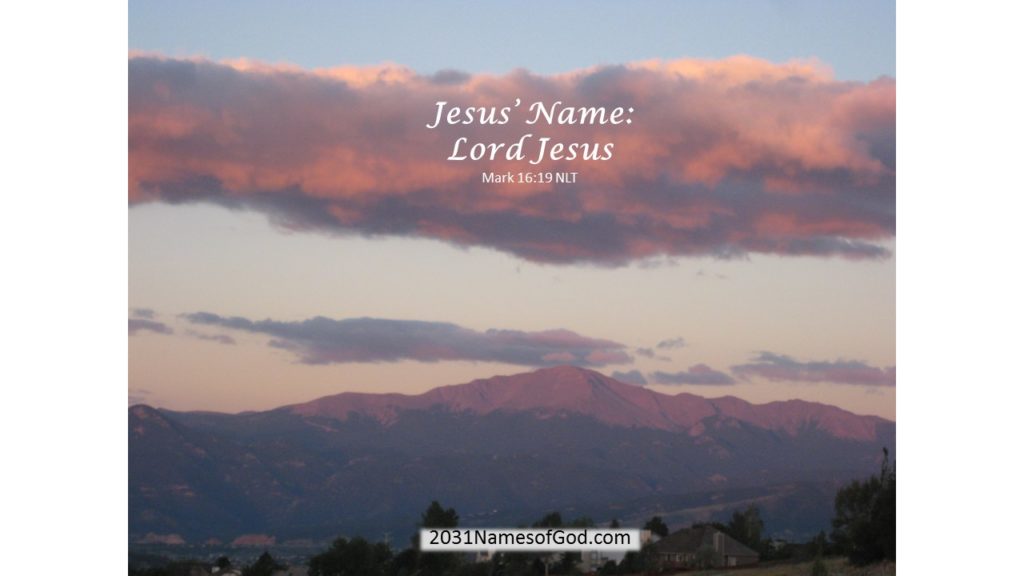 Jesus' Name: Lord Jesus
Adoneinu Yehoshua (OJB), Kurios Yesu (Gk)
So then the Lord Jesus, after he had spoken to them, 
was taken up into heaven and sat down at the right hand of God.
Mark 16:19 NLT
Jayde Duncan, Senior Pastor at Antioch Church in Colorado Springs, CO, said about 2031 Names of God:
"We will never grow beyond our revelation of who God is. Everything in our lives flows from our understanding of the character and attributes of God.  One of the best ways to grow in our relationship with God is to grow in our understanding of His names.   This book is a great tool to become more intimately acquainted with the many facets of God's character by praying into and thinking deeply upon the names of God."
Meditate on this name. Ask the Lord to reveal what He wants you to see from it today.
Blessings on you as you get to know God,
Gaylyn Williams, author of Overflowing Hope for Singles: 31 Devotional Studies to Encourage You
© 2016 Relationship Resources, Inc.